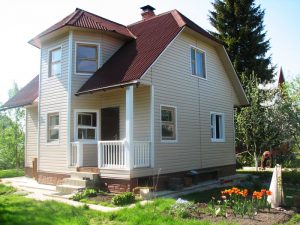 The desire to profitably and quickly sell old real estate should be accompanied by the preparation of the fact of purchase and sale. If you are wondering how to quickly sell a house in a village, then focus your efforts on updating its facade. The buyer is interested in the condition of the building itself. A house, a cottage, a summer cottage should look presentable.

I want to sell a house, where to start? The answer to this question is not so difficult: it is necessary to update the facade and improve the state of the building's appearance. It is this event that can seriously affect the cost of an old house (cottage, summer residence).
Renovation of the building facade
There are three main ways to create a quality exterior:
brick lining;
building plastering;
surface decoration with siding.
The first and second options – brick lining and plastering – are very expensive. They are associated with the need to purchase expensive materials, order high-paying services, carry out large-scale work on leveling surfaces, large time costs. A skilled workforce is essential for such work. After the completion of the repair, it becomes necessary to clean the territory and restore its appearance.
Experts note that siding is the most optimal way to renovate the facade of a building. How to sell an old house as profitable as possible? Order siding for the facade of your property.
Benefits of building siding decoration
The advantages of siding facade renovation are due to:
a variety of materials, design and color solutions (vinyl or metal siding, facade panels in various colors);
democratic price of materials, siding installation services;
high speed of work;
leveling any irregularities in the facade;
the possibility of additional insulation of the building;
aesthetic appearance of the coating;
material durability;
the speed of cleaning the area after the completion of installation work.
The cost of work per 1 sq. m. is made up of the cost (average prices):
siding (140 UAH);
base planks (42 UAH);
material for the lathing (55 UAH);
installation services (100 UAH).
Spending UAH 337 per 1 square meter of siding surface, you can get a high-quality and durable facade design.
Benefits of Selling a Siding Home
An analysis of offers for the sale of real estate, similar in size and location (Dnipropetrovsk region, Novomoskovsk district), allows us to conclude: real estate with finishing costs significantly more than in the absence of finishing: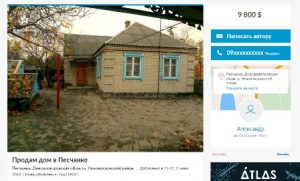 the cost of the house without finishing the facade is $ 9800.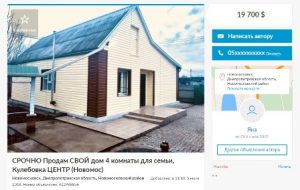 with a quality facade $ 19,700.
The difference in their cost is 257400 UAH. (9900 USD). For finishing the facade (with an area of ​​about 80 square meters), you will need approximately 27,000 UAH. (about 1050 USD). The benefits of selling a building with a facade finish (even without taking into account the internal state of the house) are obvious.
How to sell a dacha quickly and profitably? There is only one conclusion: order from