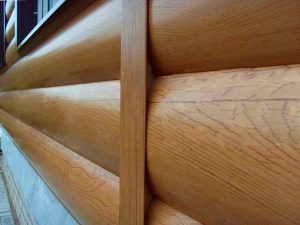 Recently, there has been a growing interest in metal siding in the facade materials market. At the same time, a metal blockhouse is especially popular.
In this article, we will try to figure out what caused the surge of interest in this product, where and from what it is made, what are its advantages and disadvantages.
The history of metal siding
Metal siding has existed on the facade materials market for a long time. At the same time, thanks to such metal properties as complete incombustibility and durability on the one hand, and the rather unpretentious appearance of this siding on the other, it has determined the consumer niche for the material: warehouses, shops and another commercial real estate.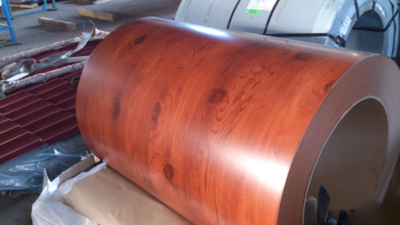 Over time, manufacturers of metal siding have learned to produce not only a single-color powder coating of siding but also began to cover the top layer with a special polymer coating, on which a pattern is applied by printing, as much as possible resembling natural wood. Now on the surface of the metal, all the veins inherent in the texture of wood and even traces of knots are displayed. Thus, metal siding with a polymer coating (plastisol, plural) was born, which perfectly imitates various types of wood: pine, oak, alder, etc. Such siding has acquired a much better appearance than its predecessors and at the same time retaining all its advantages.



Read this article in Russian or Ukrainian.